24 October 2020
BACK TO SCHOOL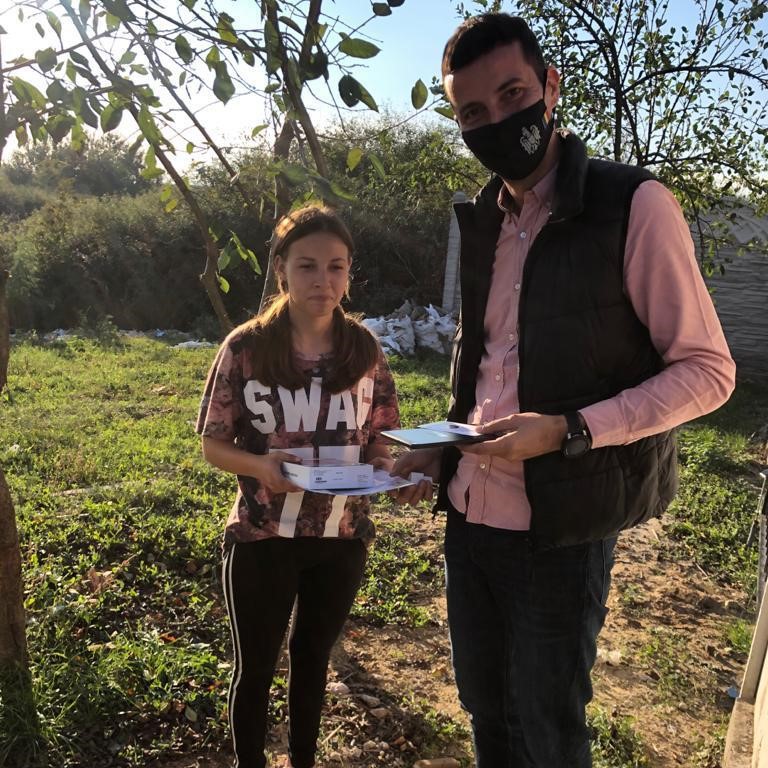 This September, in the Romanian Schools the bell rings a different start of school. TeamNETROM believes in the chance of every child for education and a better life. That is why we started our own CSR (Corporate Social Responsibility) campaign "Back 2 School" 5 years ago.
Wind of change
Whether it's the day they meet their first teacher, or a new beginning for high school freshmen, or the first day of school in the last year of high school, for everyone this school year will certainly bring change.

Some of them will start school in the school yard and some at home, in front of the computer, laptop or tablet, but others only at home, away from any form of education. Unfortunately for many children in Romania, the beginning of this school year may mean the end of their education. Families, so hard-hit by the economic effects of the medical crisis, do not have the income to ensure children's participation to online courses. Almost 40% of students have no way to go to online school, they either don't have the right tech or, in one of the countries with the fastest Internet, they don't have access to internet or don't afford it.
Education a change for a better life
NetRom Team believes in the chance of every child for education and a better life, that is why 5 years ago we started the our own CSR campaign "Back 2 School", a series of annual actions through which over time we managed to send to school 101 children well-equipped. Either we are talking of students from the Preparatory classes till 4th grade or preschoolers, every year we choose a remote village with good and smart kids, but disadvantaged. One by one, the children from Velest, Lăcrița and Leordoasa were given the opportunity to keep learning with the help of our colleagues.

If in the past our "concern" was to fill colorful backpacks with everything necessary, this time our goal was to help 10 students to be "online" throughout the school year 2020 - 2021, no matter how it unfolds. We quickly found the means… with a part of the money raised during last year's internal Christmas Merry Auction we bought 10 tablets, reliable and easy to use. As we know that a quarter of households in Romania do not have internet access, NetRom will assure it for 1 year in 10 homes.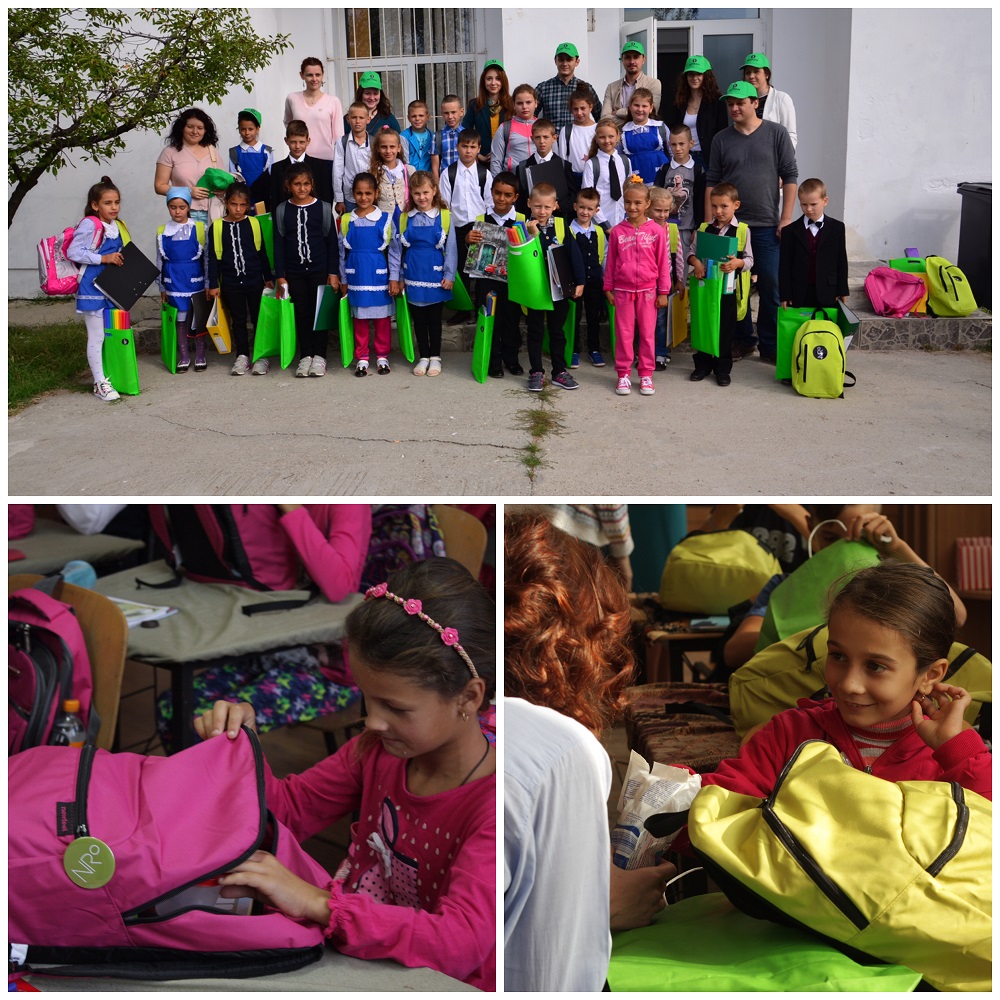 Because none of us can do as much as we can all do together
We don't forget where we came from and we are all proud of our communities and is in our instinct to give back. Our colleagues were the ones who decided that in their community there will be at least one kid less for which distance learning will not be out of reach. And so we started our mission: we bought the tablets, went in the community and tested which is the Internet carrier with the best signal, contracted it for a year, set up the tablets for a meaningful educational experience, prepared a guide to fast train the kids in using them, draw up a training for training both children and parents/tutors in how to be Internet aware since this is something new for both sides.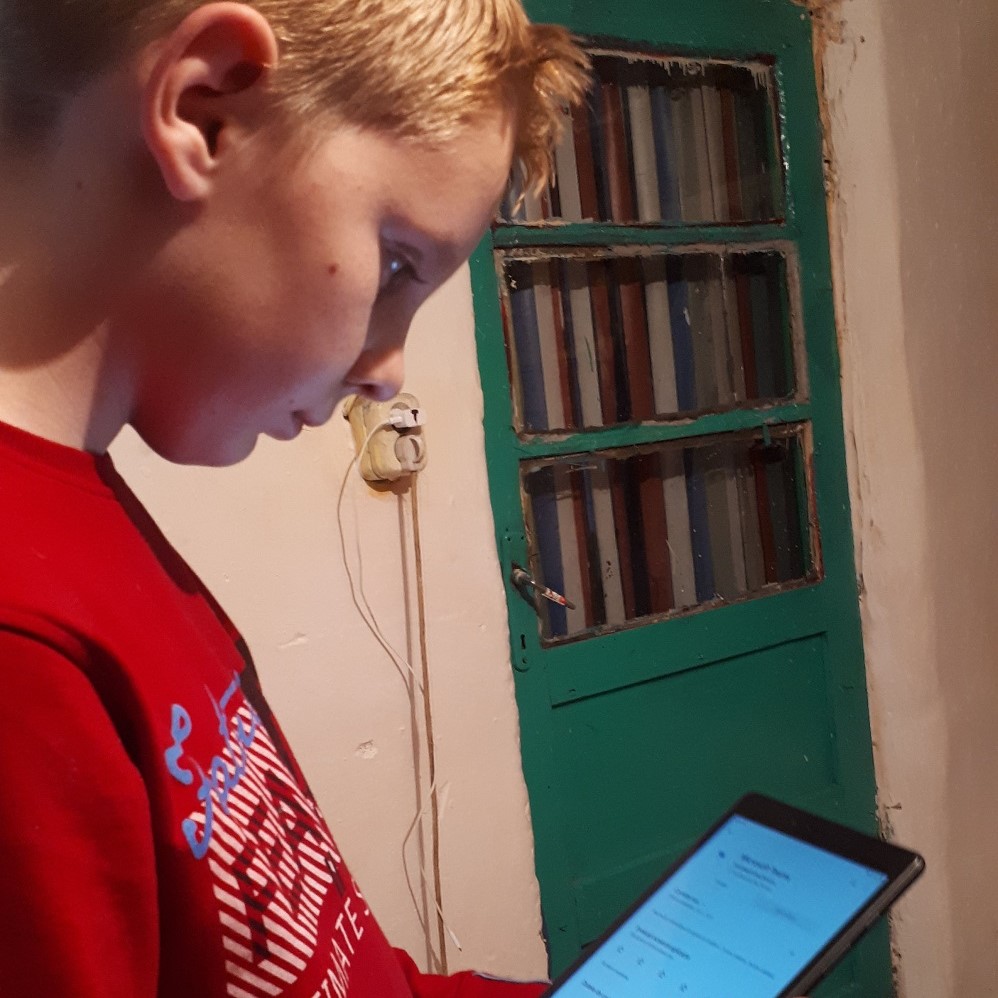 Well prepared
… this week we were ready to deliver our good deeds. One by one the tablets started arriving to the kids and hopefully opened for them a wider educational world and a brighter future. In response, Priceless emotions We manged to bring our mission further and with it to bring "online" some of the students left "offline" by the system.