11 February 2022
How mature is your (IT) organization?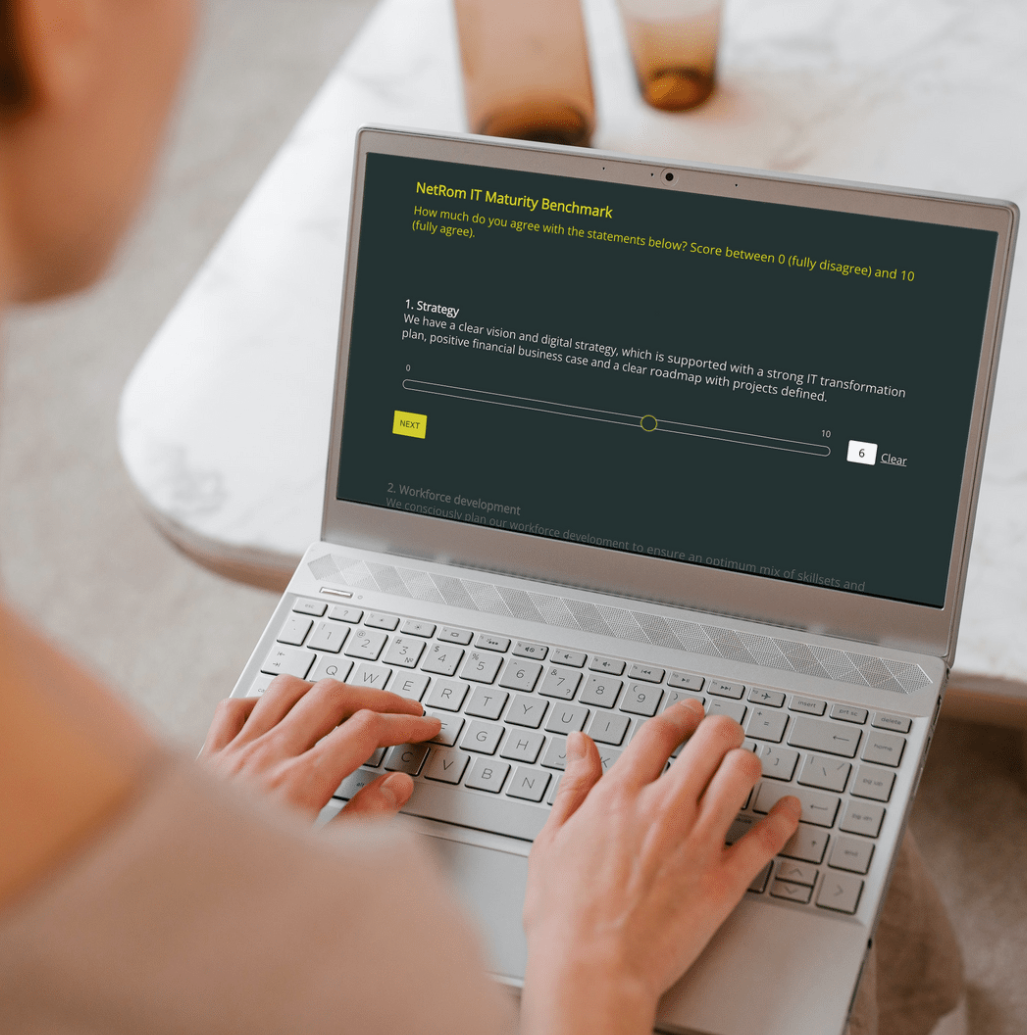 Based on a survey, we develop a benchmark measured in 7 domains, including strategy, agile and delivery. How mature is your software development? Take the survey now and get insights in just 5-7 minutes and compare yourself with other organizations! Once the results are in, we'll send you the full benchmark.

CLICK HERE TO PARTICIPATE!

1. Gain insight into your maturity level
From designing to building, testing and updating, developing innovative software is a process that never really ends. Only with the very best software can you achieve the best results. Score the 19 statements from 0 to 10 to create insight into your maturity. Tip: a frequently asked question is which context you should choose when completing the assessment. We recommend looking at the entire organization.
2. Compare your score with the average
As soon as we have received enough results, you will receive your outcome and the benchmark in a clear overview for free. You can use this overview to compare your organization with other companies and to plan improvements for the future.



START THE SURVEY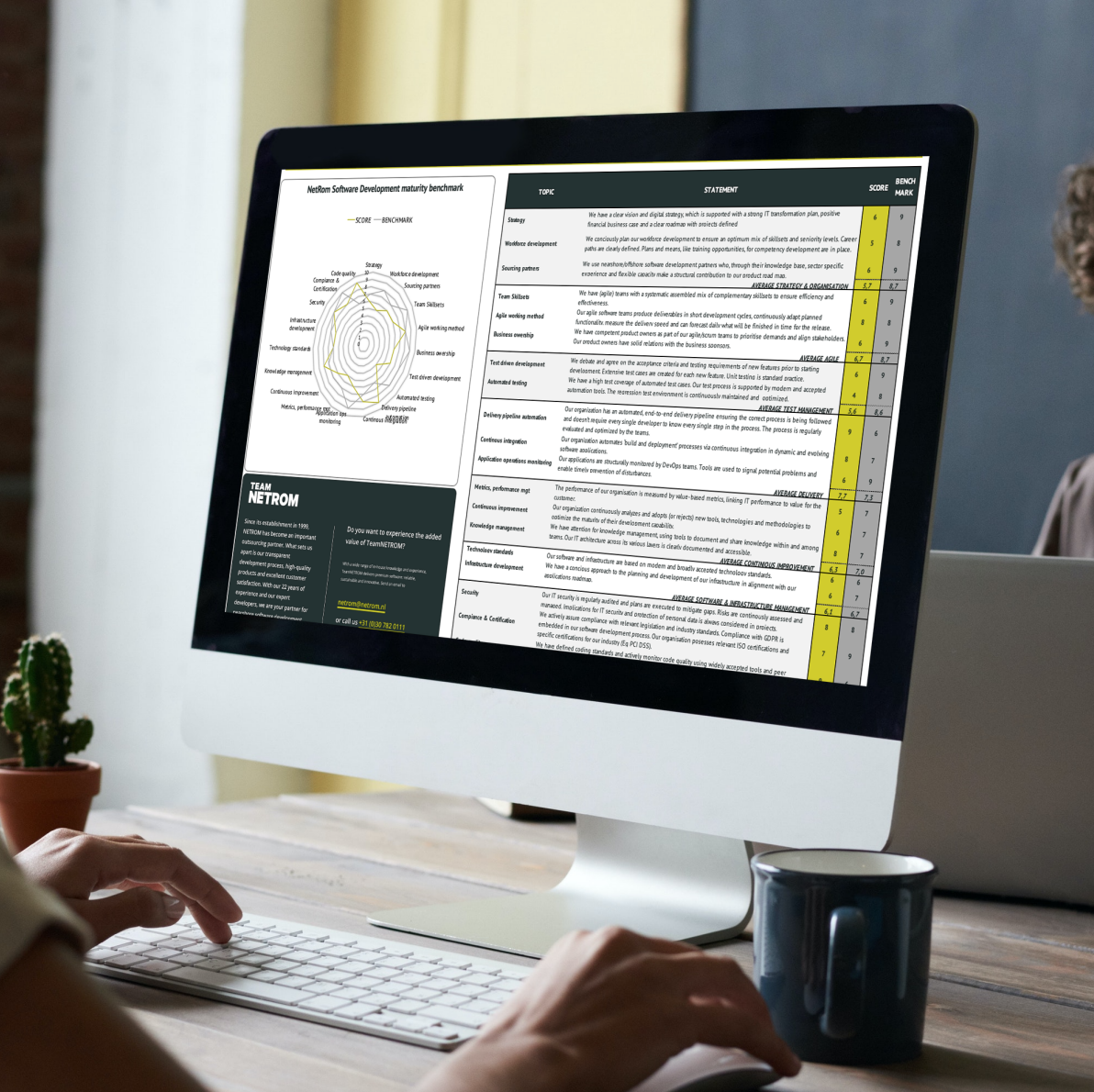 Product Owner Masterclass
NetRom is organizing a series of interactive masterclasses in April for managers and their product owners. Do not expect presentations packed with theory, but plenty of room for inspiring discussions based on practical examples, interesting statements and Q&As. And of course a nice drink afterwards.

Themes
07-04 | The most important skills of a product owner
14-04 | Creating an environment for total ownership and responsibility
22-04 | From first idea to successful product
28-04 | Scrum and the agile mindset in distributed teams (mixed in-house & nearshore)

Speakers
Productowner.nl, Danny Dreverman, NetRom and various clients, such as: Transdev; Bol.com and Ridder Group.

Click here for more information about the masterclasses!