February 11, 2022
How mature is your (IT) organization?
How mature is your software development? Take the survey now and get insights in just 5-7 minutes and compare yourself with other organizations! Once the results are in, we'll send you the full benchmark.
Take the test!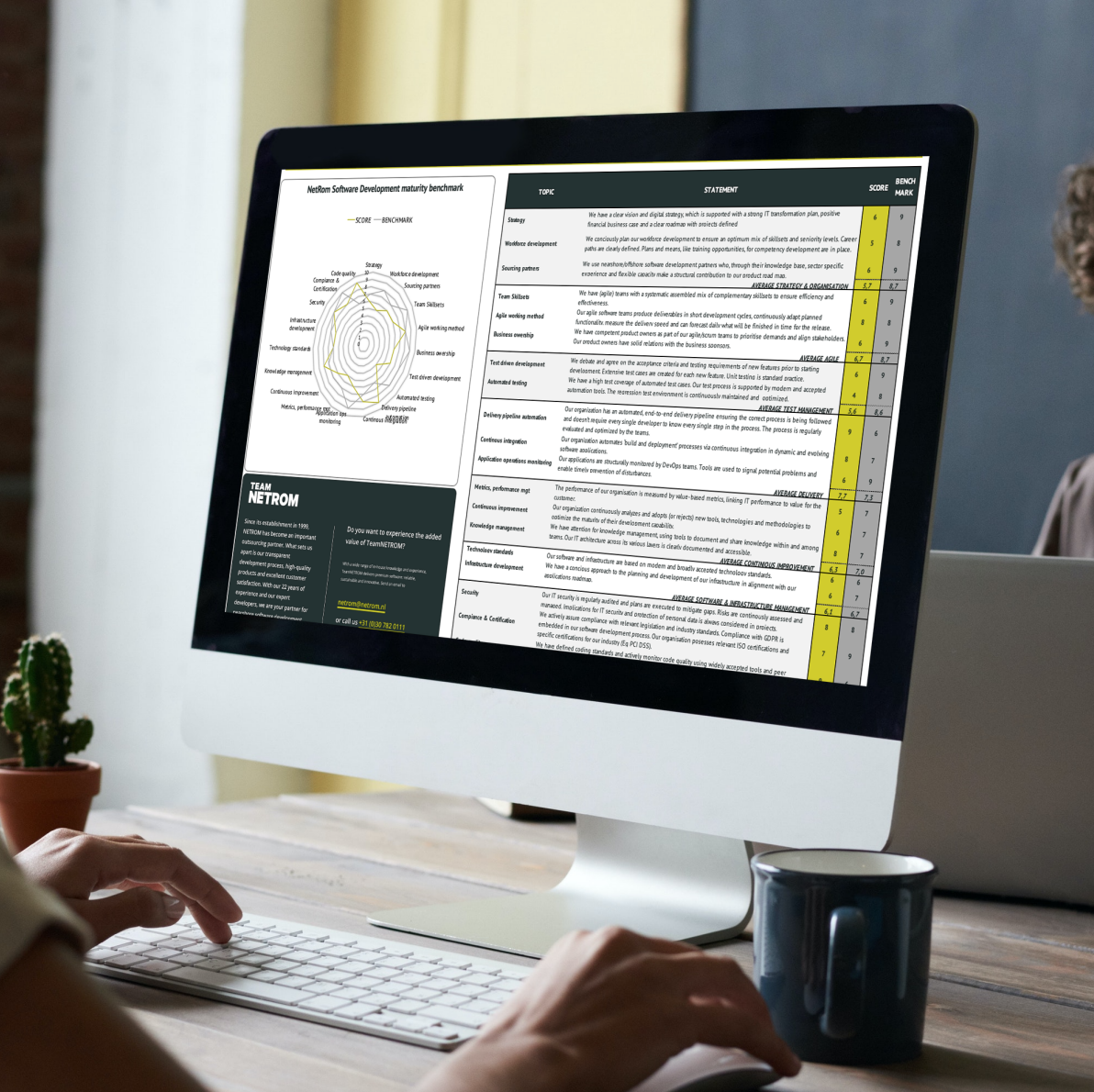 February 4, 2022
Whitepaper: Successful and happy product owners
Good product owners are scarce. Product owners know better than anyone how to find out what is required from the business, and gradually convert the vision into reality. That is why they must be able to do their work effectively with motivation and enthusiasm. In this whitepaper we give 8 tips on how to do this.
Read more about this whitepaper